Who owns ECL Civil Engineering?
ECL Civil Engineering is co-owned by Directors Sean Hoare and Steve Tysoe.
In October 2010, Steve Tysoe joined Sean Hoare to become an equal partner of ECL.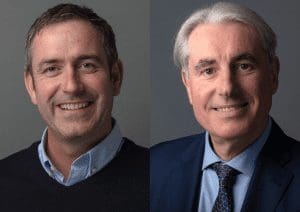 With Sean's commitment to the training and development of the team and delivering only the highest standards within the industry, coupled with Steve's business acumen and industry knowledge, the two have become a formidable duo.
Since the partnership, the business has grown from strength to strength.
In 2022, the company expanded its geographical spread with significant live projects in the Leicestershire region. The company is now confidently positioned to address the growing demand for significant strategic developments within this area and beyond.
In 2021, the Directors set ambitious carbon reduction goals for the business, with the intention to be carbon neutral by 2035. In 2023, the business proudly reported that its commitment to reducing its footprint paid off. For the financial year 1st July 2021 to 30th June 2022, the business reduced its carbon footprint by an outstanding 19%.