MEET JOE EARLY, OUR NEWEST GRADUATE ENGINEER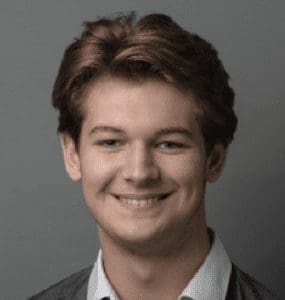 Here's an interview with our newest recruit to our civil engineering graduate scheme.
My name is Joe Early, and I am ECL's newest Graduate Engineer.
I would class myself as a hard worker, and for that, you have to be self-motivated. When faced with any work, I look to the future when I finish the task. I think how great it will be and how great of a relief it would be to complete it.
Outside of Work
My main hobbies are fishing and football. Although I have been playing football since the age of 6, I would be put to shame by the ECL boys, as I have heard. It may be quite a contrast from football, but I have been fishing for years. I enjoy the aspect of creating my own unique set up and when it pays off, and you catch a PB… (Personal Best) no better feeling.
Some of my favourite memories are from the South of France, but Barbados has to be, for now, my favourite holiday destination. Great food, picturesque and everyone loved a bit of music and dancing.
Studying through lockdown
Before I joined ECL, I was a student at Redborne Sixth Form studying for my A levels. When lockdown hit, most of my studying was done remotely, which limited the support I was receiving from teachers. The biggest hit was my confidence, but I am regaining that now through working with great people.
Why ECL's Civil Engineering Graduate Scheme?
There are many reasons why I applied for the role at ECL. I have always had an interest in Engineering and Design, but I had never worked on large scale projects which is why I was so eager to get into this line of work. 
To know that you played a part in turning an empty field into a completed site would be a great pleasure. My Dad was the first person to tell me about ECL as he is in the construction industry. We would drive to local sites and watch how work was progressing. I wanted to walk on the path to becoming an Engineer, and I knew ECL would help me run.
When I got the call to say I'd got the job, I was over the moon. It meant that I was able to start my career whilst developing my skills and continuing my education.
What's life at ECL life?
I began working for ECL on the 14th of June, and my initial role was to complete CAD related jobs. My very first job was to create the house types for Needingworth.
Since starting the role, I have been performing a variety of tasks. That's the best bit about my job. I'm faced with new tasks every day. No job is the same, and each requires a high level of attention to detail, and you need your initiative and be able to improvise to meet demand.
The help I receive is beyond expectation, from help from my team so I can improve my CAD to the tremendous help from Jaclyn Kelly to get me into University so I can pursue my future.
Since becoming more confident in my ability, I have been given more independence with jobs.
My future looks bright here. If I am improving and enjoying my time here this much at this stage, then I can see myself becoming a strong engineer for ECL.  I highly recommend ECLs graduate engineering scheme.
Interested in ECL's Civil Engineering Graduate Scheme?
Please take a look at our careers sections of the website for more information on our graduate schemes and apply.
What is a Civil Engineering Graduate Scheme?
A civil engineering graduate scheme is a structured training programme run by an employer to develop future civil engineering specialists within the industry.