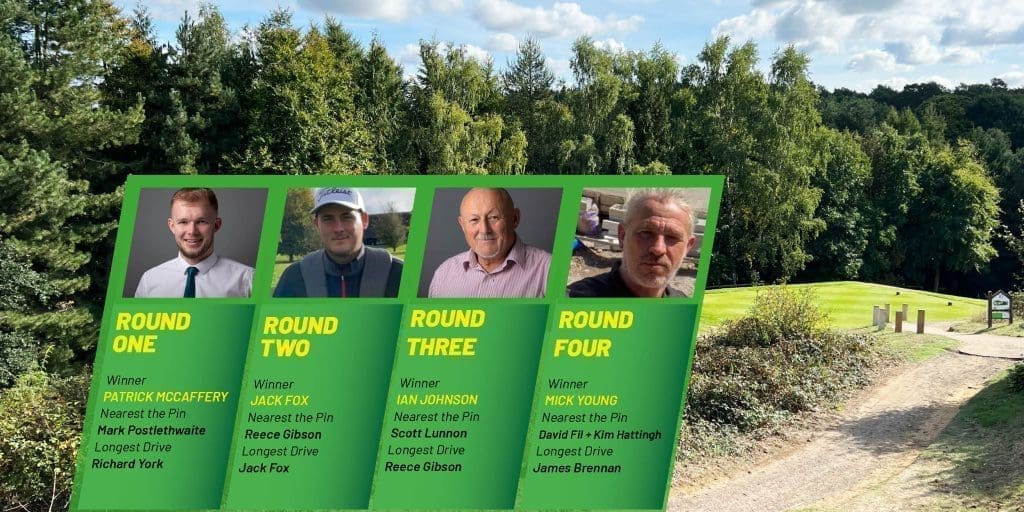 Yell 4, Shoot 6, & Write down 5
With the rookie year ending, everyone who joined the ECL Golf Society can agree that it's been a resounding success.
Ian Johnson from the ECL Plant Department founded the Golf Society in June this year. With places limited to 42, keen golfers from all divisions wasted no time securing their spots. 
The first game was held at the Luton Hoo, a 7,107-yard long and par 73 course set with stunning backdrops of the Bedfordshire countryside.
With a full turnout, the competition was tight, but Patrick McCafferty claimed the win with a score of 24 and with just one point in it, narrowly beating Sean Hoare, who scored 23.
The following game took place at Whipsnade Park Golf Club, set in the  Hertfordshire countryside some 700 ft up on the Chiltern Hills. Jack Fox showed great form, winning the longest drive and first place with 24 points, and Mark Postlewaite was a close second, just one point behind.
Millbrook Golf Club was the third venue in which the society would compete. On the day, the man-heavy bunch saw Jade Hayes join them for her first match since taking up the sport. 
On the face of it, the course didn't appear that difficult, but there were many unsuspecting challenges the guys and girls faced on the day. 
Ian Johnson had a superb game, winning the match with a whopping score of ten under par. Screams of "bandit" could be heard for days to follow.
Jade Haynes made a fantastic drive and was a close contender to winning the longest drive, but Reece Gibson clinched it by driving the ball just a few inches away from the pin and completing the hole with a birdie. 
The fourth game and final match for the year was held at Delapre Golf Club situated in Northampton. The weather though somewhat colder didn't demotivate the players. Another great turnout and another close match, with just 1.5 setting the winner apart. Mick Young came in the top position, winning with 21 points, and both Paul Smioth and Dan Sheridan came in joint second place with 19.5 points each.
As the leader-board stands, so far for the year, it's Ian Johnson (Ian is the society scorer!) at the top, with James Brennon a close second.
Next year in late March or early April, the society aims to host a final game to determine the winners for the year.
Prizes and trophies will be awarded to the top 3 accumulative scoring individuals. In addition, the three top scorers will be invited to join the 2023 ECL Golf Fundraising Event, held at the much esteemed Woburn Golf Club, where the European Tours British Masters has been played many times.
A huge thank you to Ian Johnson for his work in organising a great year of golf enjoyed by the amateur ECL golfers.