Once a year, ECL holds a Golf Fundraising Event to help raise funds for Mates in Mind and the Sports Connections Foundation Children's Charity.
Both these charities hold particular importance to the business, and we've been championing them for some time now.
This Golfing event brings together our sub-contractors and suppliers from across the business who have supported us throughout the year.
Undoubtedly, these days give us the perfect opportunity to provide an update on ECL's business plans and sustainability initiatives and help strengthen relationships with all. But for us, the importance of this day is ultimately fundraising thrown in with a bit of friendly competition to make the event far less corporate and more focused on genuine good intentions.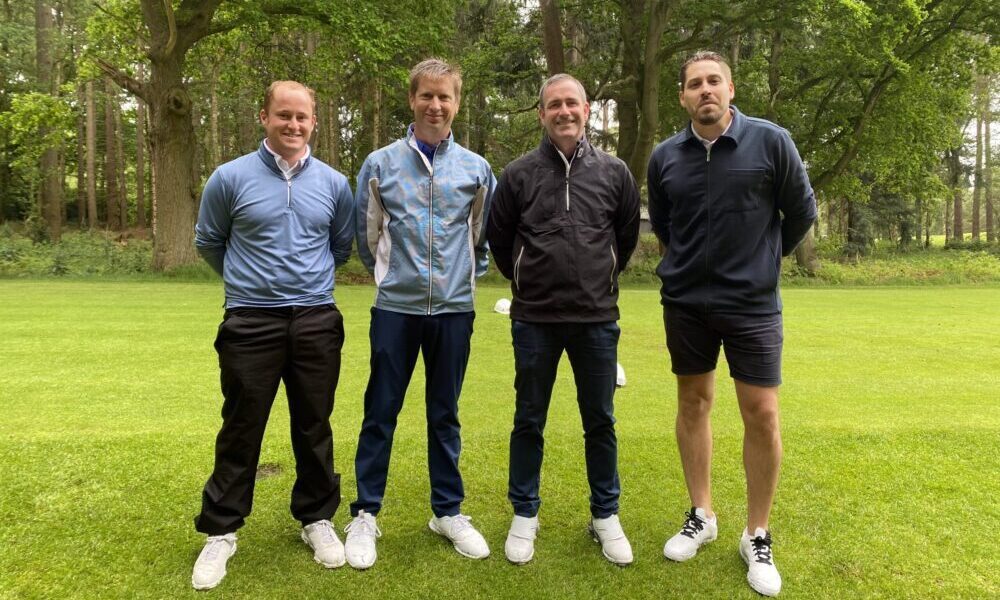 This year's Golf Fundraising Day did just that, it was hosted at Woburn Golf Club on May 20th, where everyone got to compete against one another on a level playing field in a friendly round.
The day's packed itinerary started with an early morning breakfast, where 18 teams (72 players) turned up to tuck in and weigh up the competition.
After breakfast, current World Golf Trick Shot Champion Geoff Swain made a star appearance, demonstrating incredible trick shots and calling up a few guys to provide short-game tuition.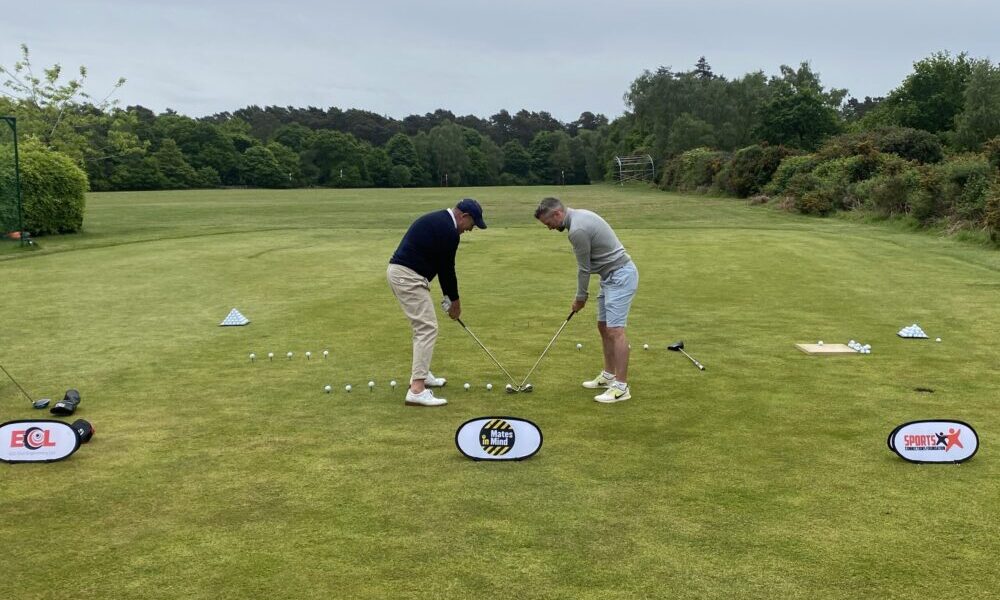 Next up was the round of golf. The teams tee'd off on The Dukes Course, ranked as one of the TOP 100 UK courses and often host to professional tournaments.
Molson Group sponsored a much-needed drinks buggy that kept everyone refreshed throughout the day, and not even the typically British weather conditions could dampen everyone's spirits.
The day was wrapped up with an awards ceremony in the Master's Lounge, hosted by Sean Hoare, Managing Director of ECL and Geoff Swain, who handed out the day's prizes.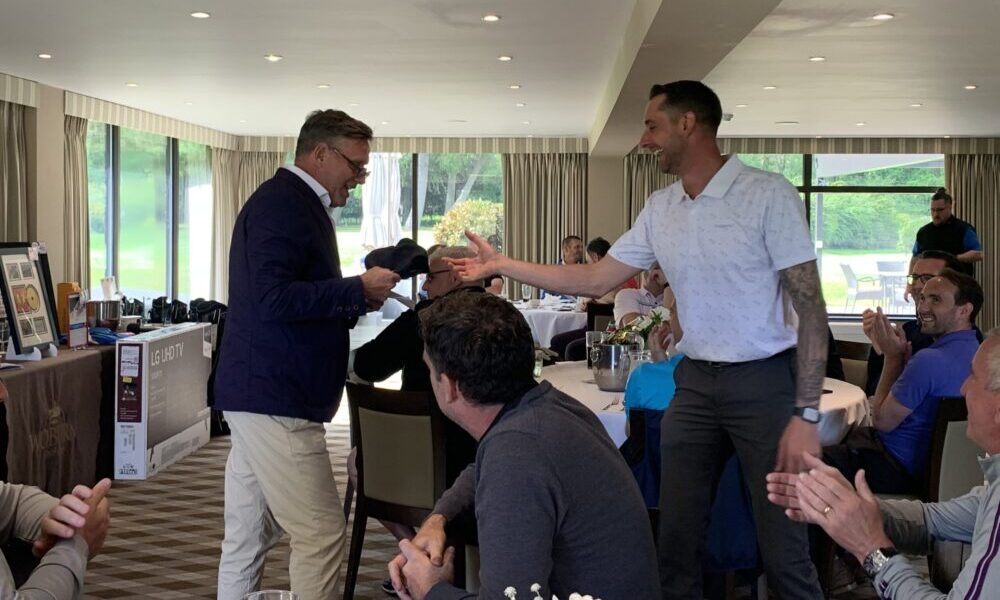 Team Argent and Anuj Patel received the winning team and individual prizes, each receiving a Galleyway Golf Bag, and Anuj a GPS Shot Scope watch.
Mark Wilkinson from Molson Group was awarded the longest hole prize and our very own Kim Hattingh accepted a Baseball Cap embossed with 'Mr Shanks' for surpassing expectations and winning the prize for the most shanks in a round.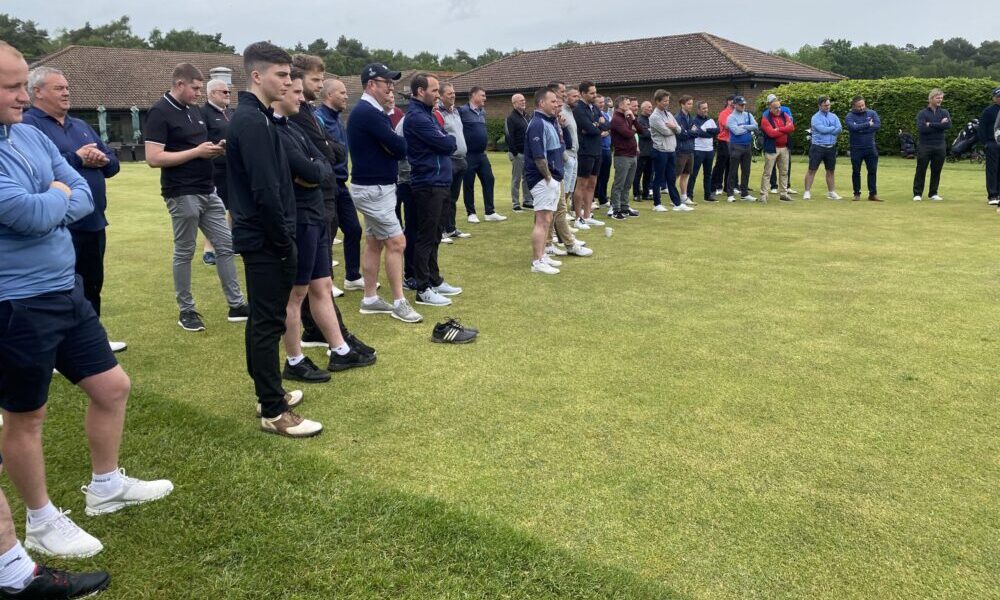 It was a fantastic day of golf and entertainment for all, with Woburn Abbey and the surrounding Bedfordshire Estate providing a stunning backdrop to the course, and the impeccable organisation of the event managed by Jade Haynes made sure that everyone was well looked after.
Sean Hoare, Managing Director at ECL, went on to say
"These days are always a great opportunity to spend time with our suppliers and contractors, with the bonus that we get to do some good by raising funds for both the Mates in Mind and SCF charities.

I want to thank all of our sponsors for their support and generosity. We have managed to raise an impressive £8,000 with your help, for which we are incredibly grateful.

I'd also like to thank Jade, who, once again, worked tirelessly and organised a fantastic day."
Thank you to our sponsors who sponsored a hole at the course and helped raise £8k on the day.

 
Hole 1:

   

ECL Civil Engineering
Hole 2:

 

Sports Connections Foundation
Hole 3:
Keyline
Hole 4:
Eastco
Hole 5:
Hevey
Hole 6:

 

OT Watercoolers
Hole 7:

 

Plant Masters
Hole 8:
FPMcCann
Hole 9:

 

MB Diamond Drilling
Hole 10: Barton petroleum
Hole 11:
Molson
Hole 12: Mates in Mind
Hole 13: Bias IT
Hole 14: TKP
Hole 15: Mabey Hire
Hole 16: M Obrien
Hole 17: BP Mitchell
Hole 18: Keyline